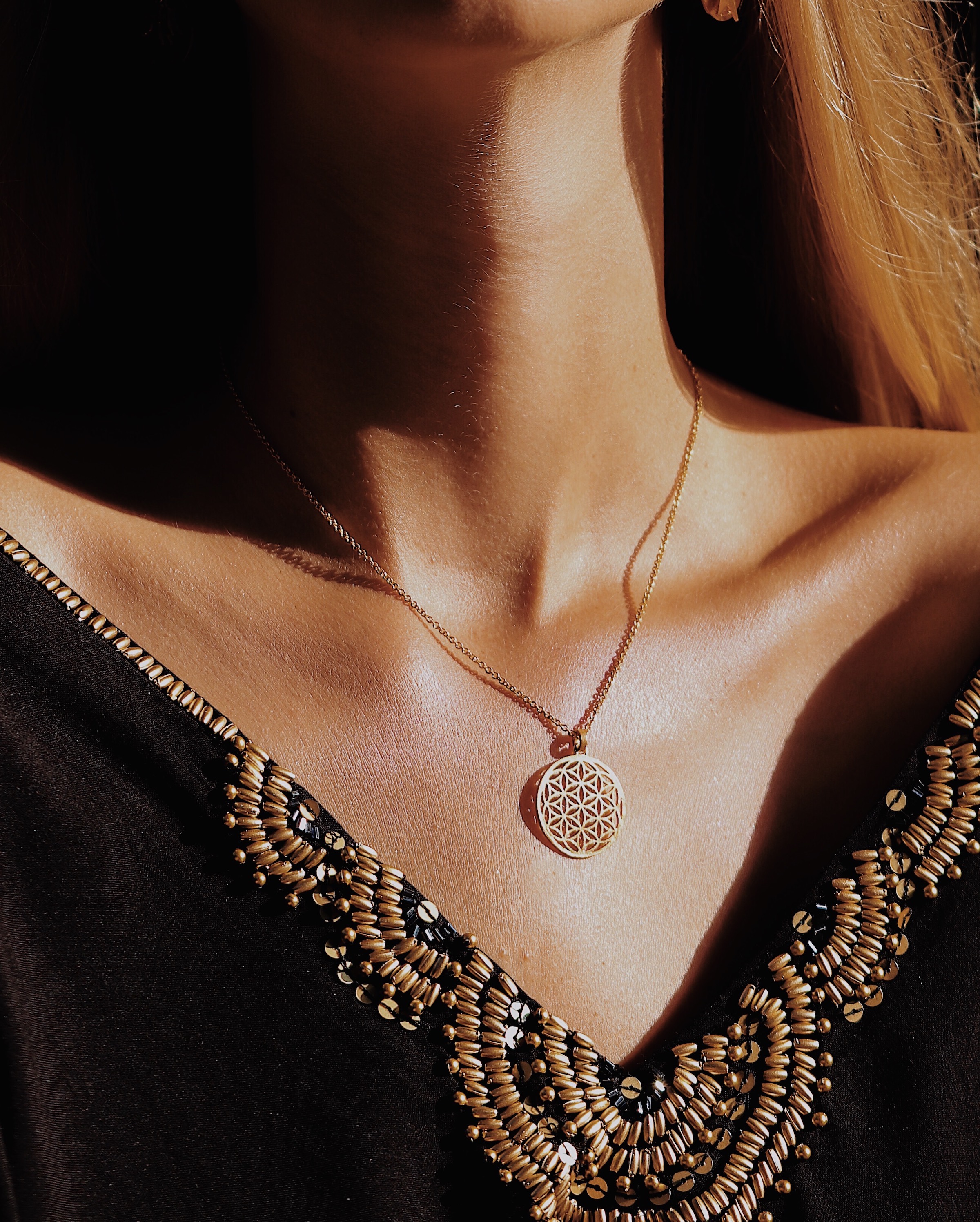 SJÄLS KÄRLEK
JEWELRY WITH A MEANING
Our jewelry collection came to us through Själs Kärlek, an energy current and frequency corresponding to the absolute love of the soul. Each jewelry were created with an intention to inspire and remind us of our purpose and truth.
Our jewelry is handmade by skilled artisans using the highest quality materials such as Sterling Silver and Gold. Each gemstone is carefully handpicked by us during our travels to the most beautiful places on Earth. We have a deep respect and connection to mother nature and the gifts she provides us, healing crystals and gemstones.

Collections
We began with three collections. Life Force, Love and Life Creator. The collections carry important messages
and serve as the foundation to our brand. These collections are supported with three symbols. The Raven, the Dove and the Falcon respectively. Life Creator corresponds to our lower triangle and the first three chakras. Life Force corresponds to our higher triangle and the last three chakras. Love connects the two at the heart center.
LIFE CREATOR
The Raven
The Raven symbolizes will power, energy, inspiration, devotion, manifestation and fortitude.
The Raven connects us to the Earth and the Creativity of the Universe and is related to the lower triangle and the chakras; Root, Sacral and Solar Plexus.
LIFE CREATOR
LOVE
The Dove
The Dove reminds of unconditional love and is a symbol of peace and love. It comes with joy, happiness, gratitude, harmony, prosperity and compassion. The Dove reminds us to allow the heart to be the guide and is related to the Heart Chakra.
LOVE
LIFE FORCE
The Falcon
The falcon symbolizes inner light, faith, consciousness and oneness. The Falcon says: Truth is My Identity, and carries messages of transformation and victory. It is related to the higher triangle and the chakras; Throat, Third Eye and Crown.
LIFE FORCE
What does Själs Kärlek mean?
Learn more about the story of Själs Kärlek