APRIL 21 - CACAO CEREMONY
Reserve your spot via email info@sjalskarlek.com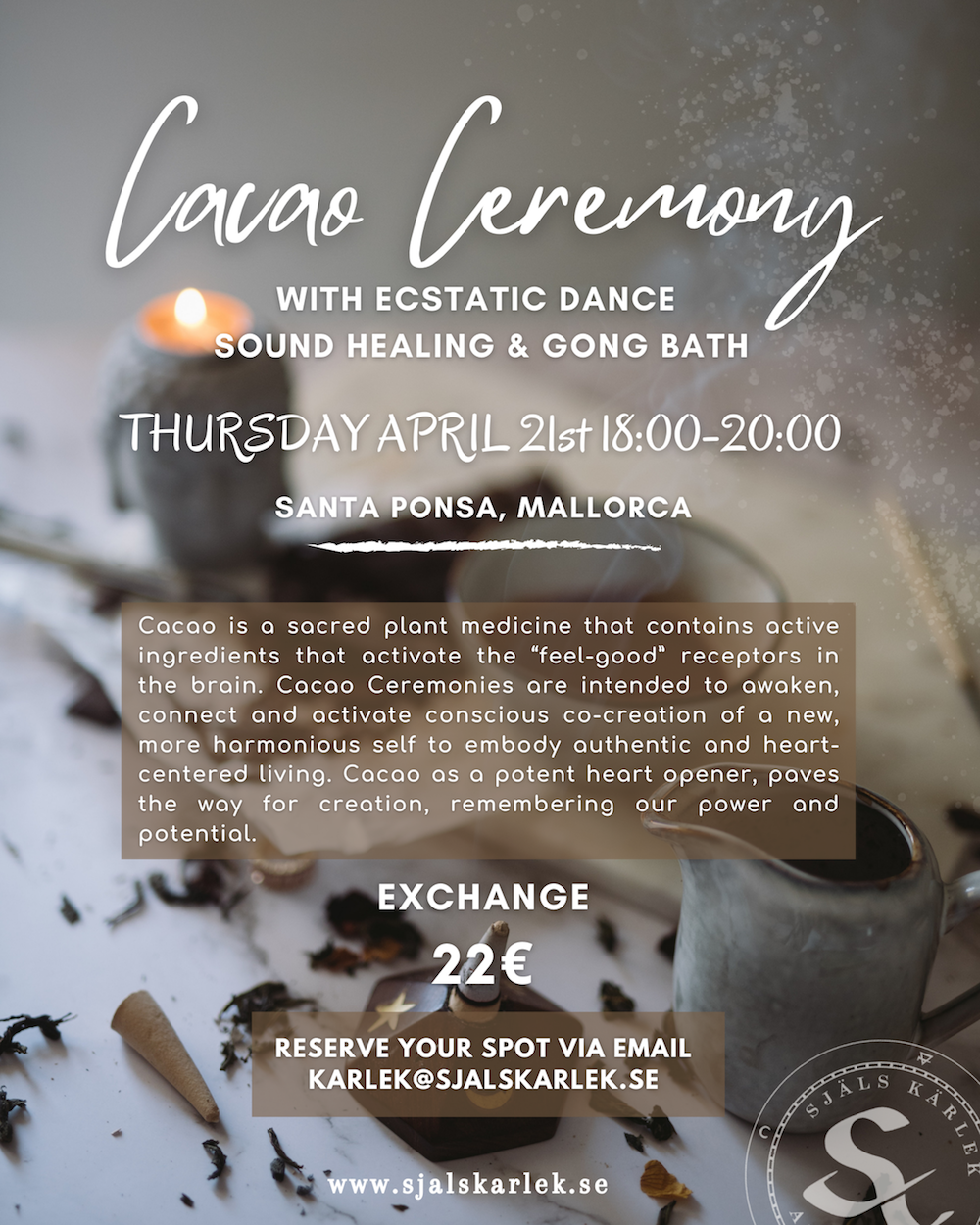 CACAO CERMONY
ECSTATIC DANCE, SOUND HEALING & GONG BATH
Join us for a night of Cacao Ceremony and Ecstatic Dance followed by a blissful journey of Sound Healing & Gong Bath.
What is a Cacao & Cacao Ceremony?
Cacao is a sacred plant medicine that contains active ingredients that activate the "feel-good" receptors in the brain. Cacao Ceremonies are intended to awaken, connect and activate conscious co-creation of a new, more harmonious self to embody authentic and heart-centered living. Cacao as a potent heart opener, paves the way for creation, remembering our power and potential.
This event is open to all and hosted in English and/or Swedish, led by Marina & Diana of SJÄLS KÄRLEK.
Bring a yoga mat or a comfy surface to lay on. Water and tea will be served. If weather permits, this event is held outdoors on the roof terrace.
EXCHANGE: 22€
WHEN: Thursday, April 21 18:00-20:00
WHERE: @The Roof Terrace, Santa Ponsa - Mallorca
LED BY: Marina & Diana
Reserve your spot: info@sjalskarlek.come